WIN $50 at 500 Likes on Facebook Contest!
Join the fun by sharing Manitou Takeout on Facebook! When we reach the milestone number of 500 LIKES on Facebook we will do a draw from all 500 names! The winner will win a 50 Dollar bill! This is a one time cash award. The winner will agree to have his / her picture taken and published on all Manitou Social Media! Who is feeling lucky????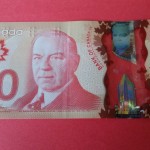 Manitou wishes everyone GOOD LUCK and looks forward to giving away this cash!!!
HAPPY SPRING EVERYONE!!!!
---